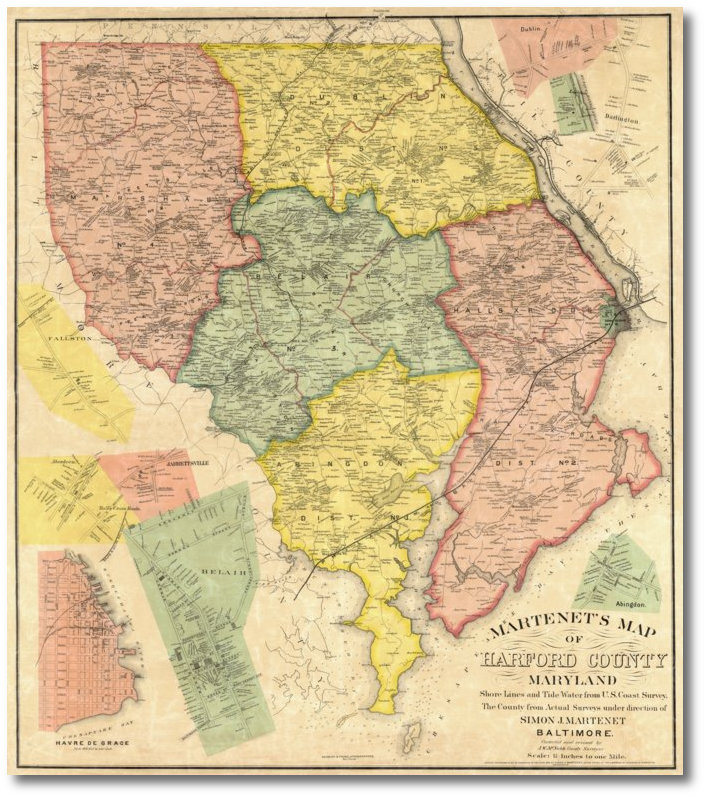 Martenet's 1878 Map of Harford County
Simon J. Martenet
Reduced Size:
27.75" x 24.5"
About this Map
Ready to make a decorating statement? Hang this baby in a prominant place and watch jaws drop. Our 1878 Harford County map is no wallflower. It commands attention by the sheer number of resident names on it as well as its massive size. It also features insets of Fallston, Aberdeen, Jarrettsville, Hall's Crossroads, Bel Air, Havre de Grace, Dublin, Lapidum, Darlington and Abingdon.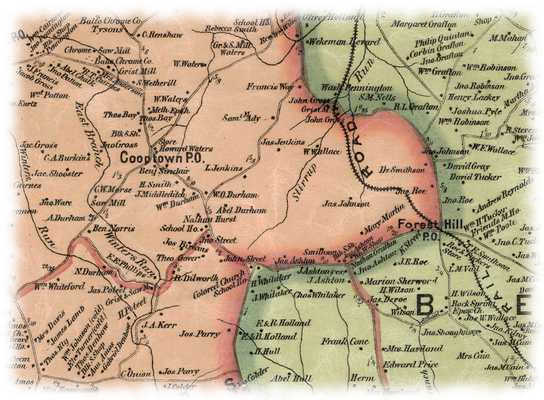 Detail from this map
(Click to enlarge)
Click on the sample image to get a close up view of this map's detail.
This page concerns the map at 2/3 scale. Click on the link below to view the page for full scale:
Full scale: (41.6" x 36.7") $150.00
Contact us:
14 West Franklin Street
Baltimore, Maryland 21201
Phone: 410-539-4263
press@martenet.com