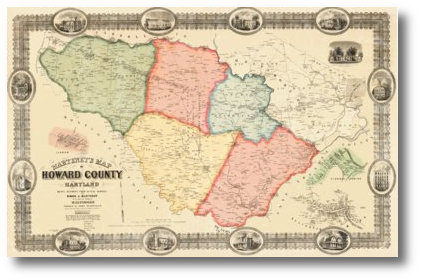 Martenet's 1860 Map of Howard County
Simon J. Martenet
Full Size:
54" x 35"
About this Map
Our 1860 Howard County map is one of the largest maps we offer, odd because Howard County is the smallest county in the state. Along with the residences of prominent citizens, the map features insets of the towns of Ellicott City (called "Ellicotts Mills" on the map), Lisbon and Elkridge Landing.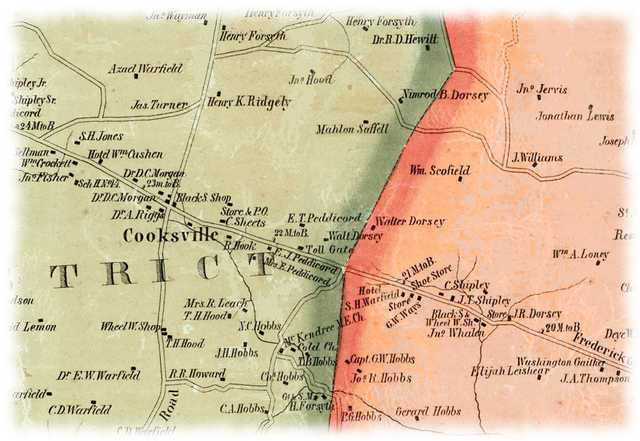 Detail from this map
(Click to enlarge)
Click on the sample image to get a close up view of this map's detail.
This page concerns the map at full scale. Click on the link below to view the page for 2/3 scale:
(2/3) scale: (35" x 22") $100.00
Contact us:
14 West Franklin Street
Baltimore, Maryland 21201
Phone: 410-539-4263
press@martenet.com