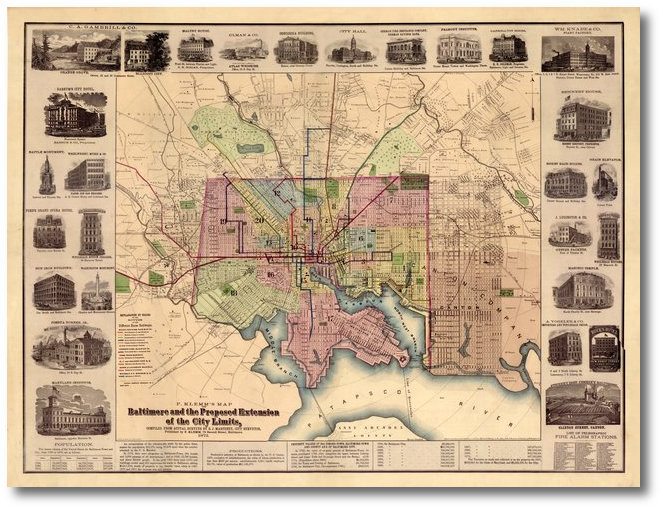 Klemm's 1872 Map of Baltimore City
based on surveys by Simon J. Martenet
Size:
29.5" x 38.9"
We offer Felix Klemm's 1872 "Baltimore and the Proposed Extension of the City Limits" in one of the several original versions. We have seen other versions of the same map but with either different vignettes surrounding the main portion of the drawing or the same vignettes rearranged. We are not sure how the different versions were selected for distribution or how many copies were produced of each. Nevertheless, this map is a real beauty, with historical and demographic data along the bottom. The vibrant colors and the extraordinary detail make this a real conversation piece.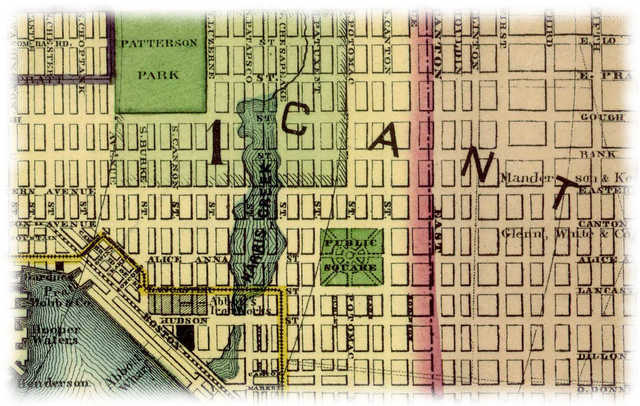 Detail from this map
(Click to enlarge)
Click on the sample image to get a close up view of this map's detail.
Contact us:
14 West Franklin Street
Baltimore, Maryland 21201
Phone: 410-539-4263
press@martenet.com