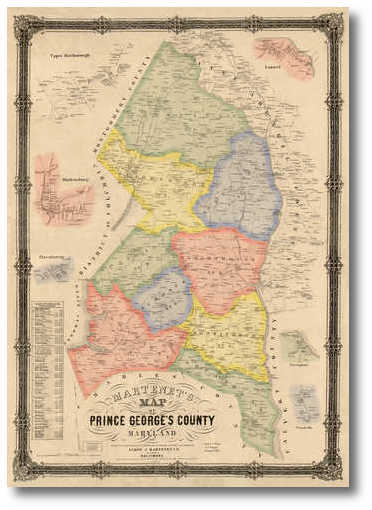 Martenet's 1861 Map of Prince Georges County
Simon J. Martenet
Full Size:
44.2" x 31.2"
We offer our 1861 Prince Georges County map, as it was originally offered: in two versions. The first has the election districts and notable towns colored, and the second does not. Most decorative uses would demand the colored version, we think. (The cost is the same for both.) The maps features insets of Upper Marlborough, Bladensburg, Piscataway, Laurel, Nottingham and Woodville.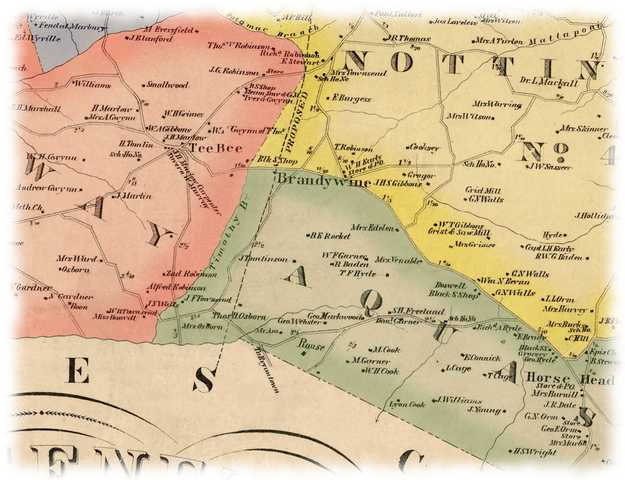 Detail from this map
(Click to enlarge)
Click on the sample image to get a close up view of this map's detail.
This page concerns the map at full scale. Click on the link below to view the page for 2/3 scale:
(2/3) scale: (29.5" x 20.8") $95.00
Contact us:
14 West Franklin Street
Baltimore, Maryland 21201
Phone: 410-539-4263
press@martenet.com