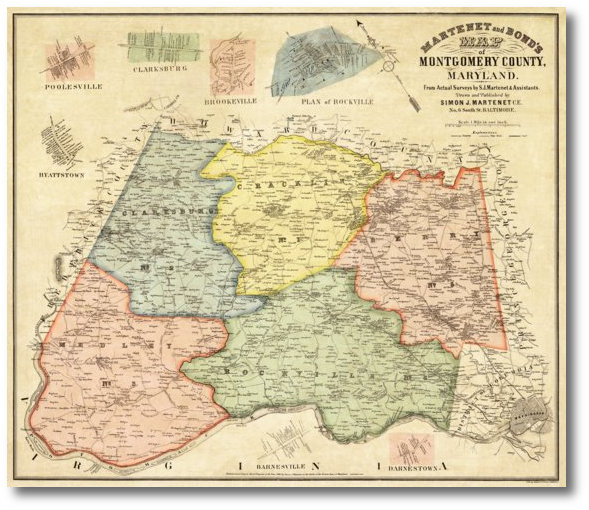 Martenet's 1862 Map of Montgomery County
Simon J. Martenet
Full Size:
31.25" x 36.5"
Our 1865 Montgomery County map features five colored election districts and insets of Poolesville, Hyattstown, Clarksburg, Brookeville, Rockville, Barnesville and Darnstown. It makes a handsome addition to any decor.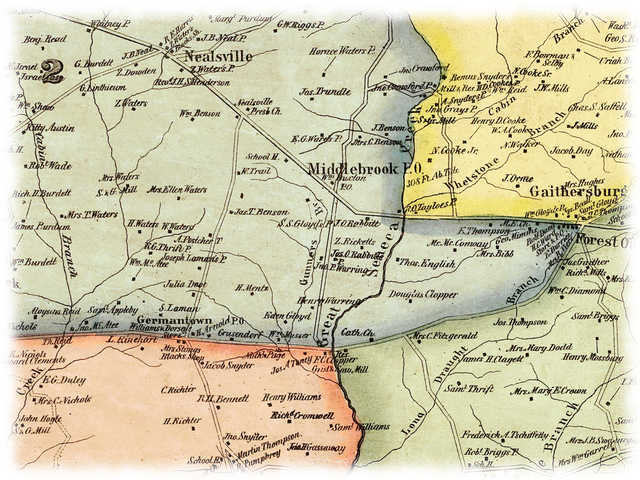 Detail from this map
(Click to enlarge)
Click on the sample image to get a close up view of this map's detail.
This page concerns the map at full scale. Click on the link below to view the page for 2/3 scale:
(2/3) scale: (20.8" x 24.3") $95.00
Contact us:
14 West Franklin Street
Baltimore, Maryland 21201
Phone: 410-539-4263
press@martenet.com